Contributors
---

Contact: [email protected]
---
We adopt a practical, problem-centred approach to our supply chain and operations research, using supply chain strategy as a lever for business transformation. Working with industry partners, we bring academic rigour to the resolution of complex business and organisational problems.
The diversity of our partners means we have impact across sectors including agrochemicals, automotive, defence, consumer packaged goods, retail, and pharmaceuticals. Current research areas include the circular economy, customer responsive supply chains, right-shoring, data driven decision making, and offsets and economic engagement.
Our innovative research and the industrial expertise of our teaching staff, helps to inform our postgraduate education, including both full and part-time MSc programmes. We also support PhD and EngD candidates within our expert research teams.
Our Supply Chains in Practice networking events and industrial collaborator forum engage practitioners across sectors and disciplines. Through quarterly meetings, we embed and develop customer responsive supply chain theory into practical solutions to turn rhetoric into reality. Our collaborator forum is an invited group of forward-thinking companies, whilst our networking events are open to the wider supply chain community to attend.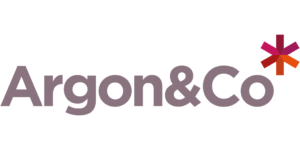 Contact: [email protected]
---
Argon & Co is a global management consultancy that specialises in operations strategy and transformation. With expertise spanning the supply chain, procurement, finance and shared services, we work together with clients to transform their businesses and generate real change. Our people are engaging to work with and trusted by clients to get the job done. We have offices in Paris, London, Abu Dhabi, Atlanta, Auckland, Melbourne, Mumbai and Singapore.
Supply chains constantly evolve, and Industry 4.0 is the latest step in this journey. Through the increase in digitalisation, we will see machines and computers talking to each other to change production plans and resource usage in the most effective way to meet changing customer demands in the most efficient manner. To achieve this and sustain it though, there will need to be a step change in the way that companies manage their data, organise themselves, conduct their basic supply chain processes, measure performance on both an individual and company-wide level, and share information, both internally and with supply chain partners. These changes require not just investment in technology, but substantial cultural and capability adjustment.
As experts in technical elements of the supply chain and in driving sustainable transformation, Crimson & Co works with companies from a wide range of sectors and locations to assess the changes they need to make, design all elements of the change required, and firmly embed the changes into their operations.

Contact: [email protected]
---
Pinsent Masons is a full service, international law firm. We respond to the pressures and opportunities facing businesses globally with legal excellence, connectivity and collaboration. We use law and litigation strategy as a business enabler to deliver clients a competitive edge. In 2015 our culture of innovation led to the Financial Times naming us Europe's most innovative law firm.
As a top 75 global law firm, Pinsent Masons has just over 400 partners and 1600 lawyers operating across 22 offices worldwide. The quality of our lawyers is second to none. Pinsent Masons has more Tier 1 ranked practices and top ranked lawyers in Legal 500 and Chambers than any other UK law firm, including all 4 magic circle firms.
Businesses within the Manufacturing and Industrials sectors are well primed for growth and evolution due to the emergence of the fourth industrial revolution. Industry 4.0 has placed an ever increasing need to embrace technology in areas such as smart factories; 3D printing and the Internet-of-Things. However, despite its technological advantages, Industry 4.0 does present a series of new legal challenges that need to be addressed in order to enable the sector to remain competitive in international markets.
We use our legal and commercial expertise to provide guidance that helps clients achieve competitive success, maximise their assets and minimise complexity and risk within product lines, customer relationships, manufacturing operations and supply chains. Our legal advice and support to clients is driven by an unparalleled understanding of the global manufacturing market and underpinned by a presence across the UK and Europe and the Asia Pacific region.